How do I shoot Panorama 360×180
it is not easy to make this without the right tool but I think with handhold + some basic tripod we still able to shoot this … I am using Panaroma head , previously I was using Manfrotto 303SPH but very soon I make decision to change to Nodal Ninja due to the flexibility(dissemble to smaller part) & the weight (it is ~4 times lighter)
Compare the competition and avoid falling into the red.
Below are some full spherical panoramic tripod heads that achieve very similar functions.
(below prices may not reflect current pricing)

Model
Approx.
Weight
Approx.
Size Closed
Approx.
Retail Price
Nodal Ninja 3 MKII
1lb 1oz.
7″x2″x2″
$209.95
Nodal Ninja 5Lx
1lb 14oz.
8″x3″x2″
$294.95
Manfrotto 303SPH
4lbs 4oz
11x7x6
$517.95
MK Panohead-II
2lbs 4oz
10″x4″
$780.00
Really Right Stuff (no click stops)
2lbs 9oz
12″x6″x4″
$800.00
Kaidan QuickPan Pro
(OUT OF BUSINESS)
4lbs 12oz
12″x5.5″x3″
$849.95
360Precision Adjuste
2lbs 4oz
8.2″x4″x2.2″
$1,175.00
source from http://www.nodalninja.com/
My original plan for this head is to shoot Panorama shot using UWA wide so I can get higher resolution and wider view of my Landscape shots e.g.
http://www.liewwkphoto.com/gallery4.htm
But I know it can create spherical pano and 360×180 pano still so I had tried few times to make some shots …as below
and it also can create still rotational view @
http://www.liewwkphoto.com/still/PD/whereweshoot/PD2011Feb.htm
But then, how do I shoot this ?
1. we need the tool , and for me Nodal Ninja, DSLR and lenses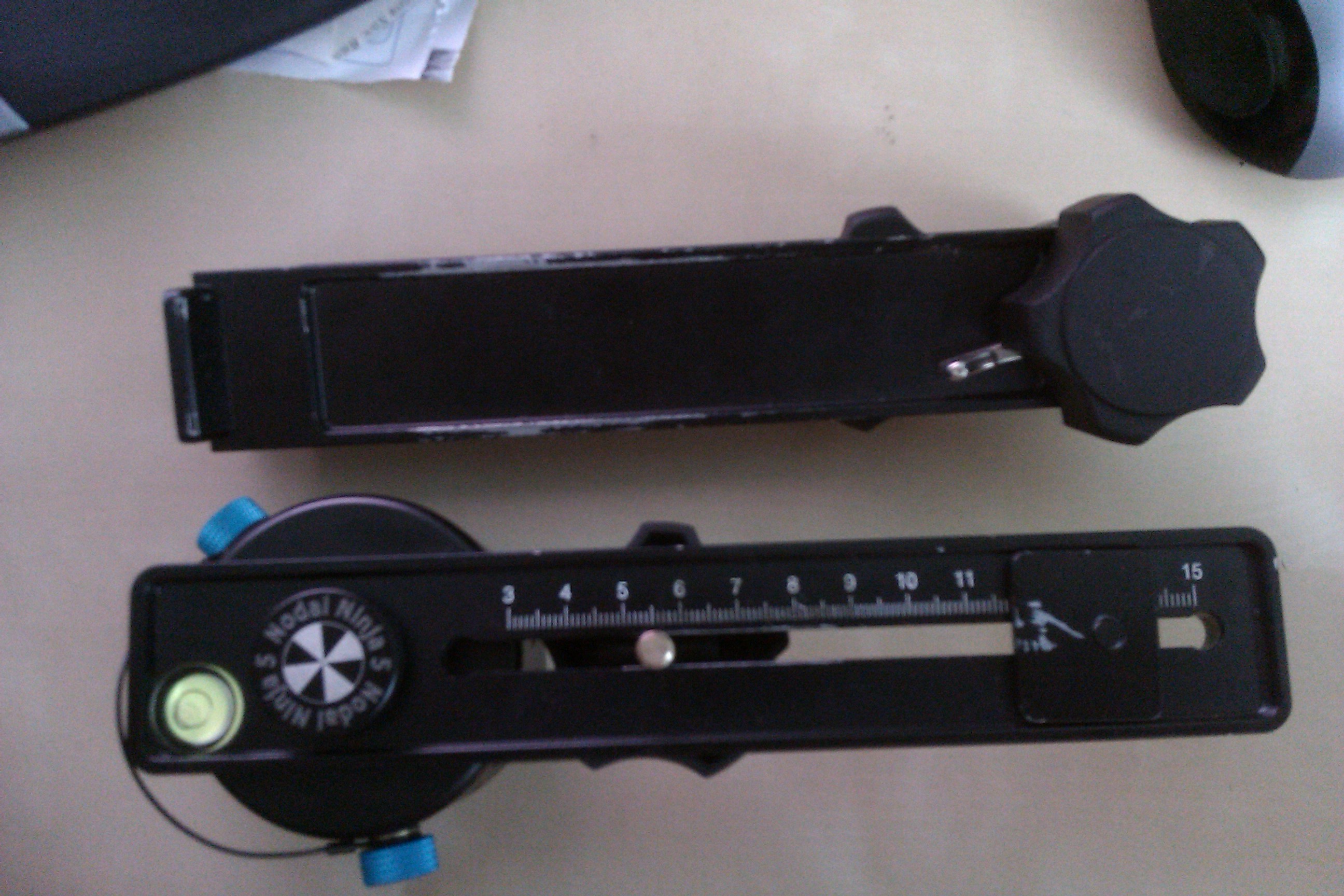 2. then the only difficult part is to find the entrance pupil/nodal point , a point where it should maintain the center no matter how we rotate our camera
if you are lucky then yours' setup should listed @ http://www.nodalninja.com/support/camerasettings.html.. else you need to find one
2i. the bottom axis is fix by camera (refer as A on link above)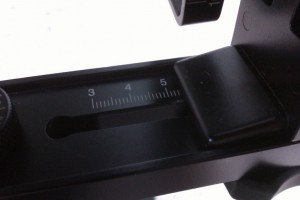 the other should depend lenses and focal length (refer as B on link above)
2ii. use a close value base on the web site above put 2 stick together
2iii. rotate yours pano head
how I rotate my pano head to get Entrance Pupil
2iv. no matter how we rotate, the 2 stick should maintain at same position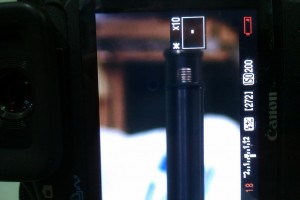 at center
left from center
right from center
try to adjust as much as possible to get better result so we can can accurate entrance pupil so all the frame of the picture can stack without any distortion
3. with the correct reading and shoot the series (make sure every pictures have overlap area)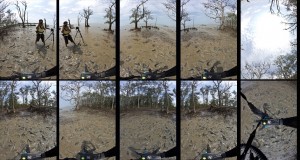 3i. with the software Photoshop or PTGui (pano software) all pictures can be stack together as below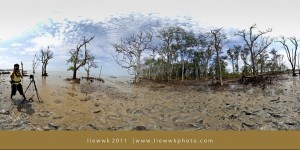 here is the result …
#######################################################
with the reading above then we have the specify len Entrance Pupil which can use to create panorama or 360×180 pano with the setting just shoot with both A & B reading set on the pano head ….
I will keep this update, which mean I will do more pano using this head in near further .. so stay tune ………
and if you use Canon 5dm2
i. SIGMA24mmF1.8
ii. Canon 24105F4L
iii. Canon 1635L m2
iv. Canon 15mm F2.8
and need the entrance pupils … then drop me a message so I can share my reading to you